Awards Date and Location TBD
What are the Twenty Under 40 Awards?
The Twenty Under 40 Awards program has been a beacon of recognition for exceptional leaders under the age of 40 since its inception in 2007. Orchestrated by the Reno Tahoe Young Professional Network, this initiative celebrates the outstanding achievements and contributions of young professionals who are making a positive impact on the Reno/Tahoe community. Every year, a select group of 20 dynamic and accomplished individuals are carefully chosen from the nominations received, and their remarkable accomplishments are acknowledged, setting them on a path to inspire even greater positive change.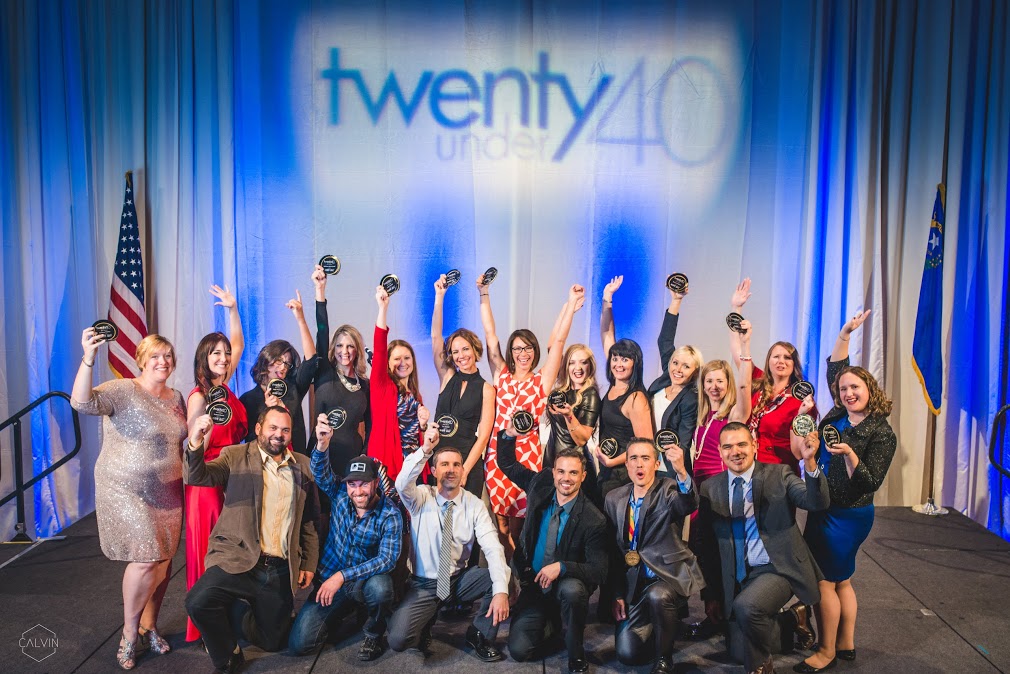 How does the judging process work?
Our judging process ensures a fair and thorough evaluation of every nominee. A dedicated selection committee comprising Reno-Tahoe YPN Board members, Alumni of the Twenty Under 40 Awards, respected area executives, and a community member distinguished for their significant contributions to the program oversees the selection. The committee reviews each nomination, which is scrubbed to maintain anonymity, and employs a comprehensive scoring metric to rank the candidates. The initial selection of 40 finalists is determined by this collective scoring. Additionally, individual judges can advocate for candidates they believe may have been overlooked, fostering a holistic evaluation process. Ultimately, the committee reaches a consensus on the 20 award winners among the finalists.
Nomination and Selection Timeline
Nomination Deadline: October 27th, 2023
Finalist Party: January (attendance expected)
Awards Event: February (attendance expected)
Contact Information & Press Inquiries
For any questions, please feel free to contact our team at execdirector@renotahoeypn.com. We welcome inquiries from the press and media outlets seeking further information about the Twenty Under 40 Awards program and its impact on the community.